Are you suffering from severe acne, fine lines and wrinkles? Then your search for the ultimate skincare guide ends here! Cannabidiol or CBD is a herb that is becoming increasingly popular in the beauty and skincare industry. Here, we will talk about some of the amazing advantages of CBD in skincare. It boasts of numerous healthcare benefits. But before we move on to CBD skincare, you need to know what CBD does to your skin.
What is CBD?
To follow CBD skincare, you need to understand CBD or cannabidiol. It is a naturally occurring chemical compound found in different cannabis plants. CBD has many therapeutic properties and has served humanity for over a thousand years. This herb is mainly used in
Treating anxiety disorders

Reducing Stress

Getting rid of pain and inflammation

Combating depression
Recently, CBD has made it into skincare and has proven its potential in being an amazing anti-inflammatory compound.
Benefits of CBD in skincare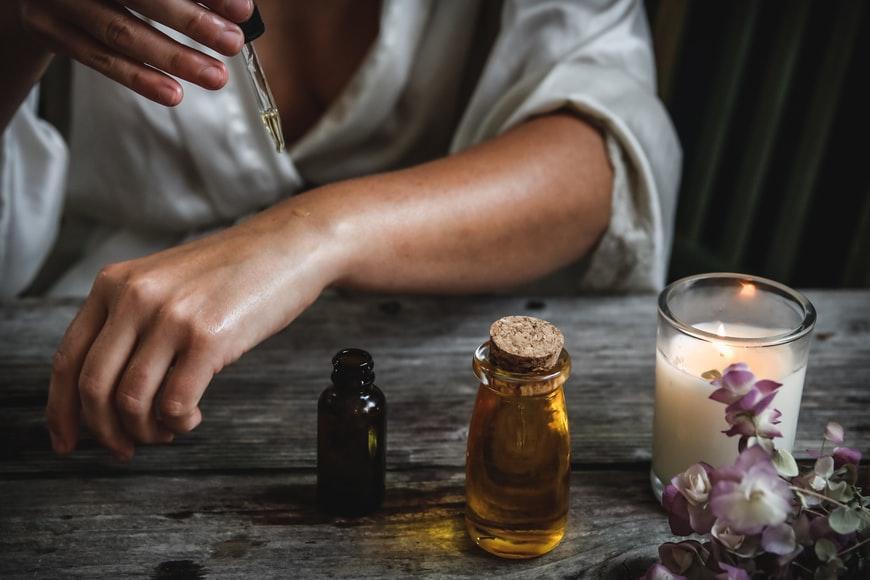 Photo by Chelsea shapouri on Unsplash
You may wonder how cbdMD products can make your skin smooth and wrinkle-free. Here's how.
Your skin has cannabinoid receptors that can interact with CBD. This interaction helps the skin to impart hormonal balance in your body. Moreover, it also reduces skin inflammation, if any.
There are numerous other benefits of CBD on your skin.
Effects on Acne
You may have faced this common skin problem at various stages in life. Acne usually occurs due to excess sebum secretion. Inflammations in your skin can make it even worse. According to various scientific studies, CBD oil has anti-inflammatory properties. It can also regulate sebum secretion, thus controlling acne outbreaks.
Effects on Ageing and Wrinkles
Heavy exposure to the sun and UV rays can make your skin look dull. Furthermore, Stress and pollution can make you develop premature wrinkles. So, to reduce fine lines and wrinkles in your skin, you can opt for CBD-infused skincare products. Cannabidiol is an antioxidant-rich compound. It can revitalize your skin by repairing damaged tissues. CBD also regulates harmful free radicals in your body, preventing premature aging signs.
Effects on Dry and Itchy Skin
If you are looking for relief from dry, itchy and dull skin, try some topical CBD. The anti-inflammatory properties of CBD may help you to alleviate skin dryness.
CBD can treat skin conditions such as eczema and psoriasis.
How to Use CBD in Skincare? 
Photo by Jun on Unsplash
With CBD-infused skincare products, you are bound to get a glowing and youthful complexion.
But before you get started, make sure to read the instructions on the label of the products carefully. Do a patch test at the back of your hand before applying the product to your face.
You can use CBD skincare products such as serum, cleanser, mask, spray, and moisturizer externally. Just follow your regular skin care regime with these products.
You can apply CBD oil directly to your skin to treat inflammation and ruddiness.
If you have skin issues resulting from imbalances within the body, CBD oil vapes, capsules and edible CBD will be a good choice. Sometimes solving internal issues such as inflammation and hormonal disbalance can also reduce skin problems.
Popular CBD skin care products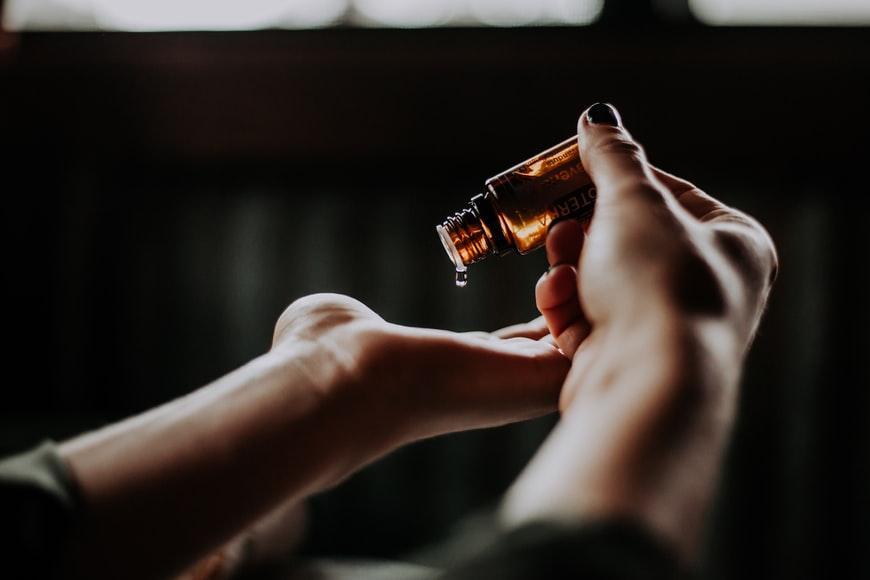 Photo by Christin Hume on Unsplash
You can find various CBD topicals, from face masks, serums and moisturizers to rejuvenating creams and body butter. Depending on your skin issue, you can easily choose from a wide range of products which include
CBD body butter

CBD serum

CBD lip balm

CBD face mask

CBD moisturizers

CBD shampoo

CBD shower gel

CBD roll-on products, to name a few.
These products are gaining more popularity among skincare enthusiasts for their anti-inflammatory, soothing and hydrating properties.
Conclusion
CBD skin care products have gained much popularity among people.  
According to various researches, CBD-infused beauty and skincare products have shown therapeutic potentials. They are readily available in both the online and offline markets. So, if you plan on trying something new in skincare, give CBD products a try!