Renovation is the best way to breathe new life into an old house. But it comes with a lot of responsibilities and dedications to make, which makes all the process downright stressful.
The efforts are worth it when it comes to your home, but you need to be aware that the renovation process can come with disappointments, too, particularly if you don't plan it right. When finally deciding on starting a home remodel, you need to be aware that it can't be done in the blink of an eye. Before beginning the actual renovation, many aspects must be considered, so you need to be adequately prepared. Unforeseen events may also come along the way, like unanticipated costs, so yes, the unexpected happens even during a home renovation project.
Twists and turns are quite common during a house remodeling process, so there's no need to worry. Your dream home can be much easier to achieve if you consider a few things before kicking off. Check this article out to find them out!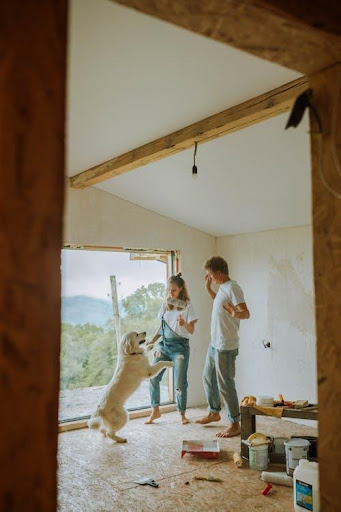 Set your budget
Rule #1: Determine your finances. You can't even think about a renovation project without being realistic about your budget. How much are you going to allocate? How many things in your house are to be fixed-up or remodeled? As any property owner, you want your home to be modern, functional, and eye-catching, but you need to invest a lower or higher amount for all these to be possible. So, before starting a remodeling project, make sure you research the price tags. It's not enough to search for them some time before – if possible, check the prices of materials, furniture, flooring, or anything else some months before. You can buy them at a lower cost; deal-hunting is real, and you should consider it now. If your budget is tight, you also have to expect some compromises. Is that bathroom's heated floor essential, or would a soaking tub be enough to meet your needs? You need to figure all these out before embarking on the long and stressful journey of a house renovation. And don't forget about the extra expenses, such as delivery and installation: you need to take them into account, too!
Set up a key lockbox
If you have another place to stay during your home renovation, this is great, but have you ever thought about all the hassle that may come with it? Running a remodeling project involves workers arriving at your home early in the morning, which means you have to drive to the location of your "remodeled-to-be" house to give them access inside. If you have to do that only a couple of times, it's fine, but if we're talking about major renovation projects taking months, you need to invest in a key lockbox. After all, if technology has evolved to make your life easier with each day passing, why not take full advantage of it? Smart door hardware or lockbox will make your life much easier during renovation mess: all you need to do is create a code and share it with your workers and contractor (if any) and forget about driving in morning rush-hour traffic to let them inside.
Search for temporary solutions
You probably know that home renovation comes with a lot of chaos, especially when renovating the entire house. Our recommendation would be to find a temporary place to stay, at least for the first months the project is running. It's imperative to figure out where to stay during home renovation, especially if you have children. Dust and noise are just a few inconveniences when it comes to tearing down walls and making major home fixtures. Prolonged exposure can also lead to health issues, such as eye irritation or asthma, so don't hesitate to ask your friends or other relatives for a place to stay.
If this isn't possible, try at least to make your stay as pleasant as possible and start finding alternatives. You can move to a room that doesn't suffer any modification, at least for the moment and improvise a multifunctional hub. Your water heating system can also not work during the renovation. In this case, you need to look for alternatives to ease your living during the remodeling mess. You can rent a temporary boiler anytime, which is equipped with the most advanced boiler systems so that you don't feel any difference when using it. It's a smart alternative solution that meets the domestic hot water needs in the most challenging times, such as the renovation. Fortunately, many boiler rental companies nowadays offer these kinds of boilers, so it shouldn't be difficult to choose one that best suits your needs. Whether you opt for a steam boiler rental or hydronic heat, you'll benefit from safety and reliability and a quick installation.
Determine a realistic timeline
Your renovation project can last longer than expected, so you need to be realistic about your timeline. You may want to make accommodations to avoid any unpleasant situation – we all know how annoying it can be to live near a construction site. However, if you don't have this possibility, it would be helpful to anticipate delays and build setbacks into your renovation schedule. A renovation isn't something that can be done in a couple of days – you need to be patient and wait for the delivery of each material or item. Try to write a work schedule and see what is to be done first, what is a priority, and what can wait. This way, you have certain control over the entire process, and in case the unexpected happens, at least you're not surprised.
Weather can also lengthen the stage of construction, so be careful to schedule your remodeling project during a friendly season. Property owners often overlook the time of the year, but it's just as important as any other aspect on this checklist.
In the long run, don't forget to check for renovation restrictions to make sure every change you want to make to your home is authorized. As all these processes can be overwhelming, you can hire a contractor, but make sure you interview multiple contractors to guarantee that you're working with a true professional.